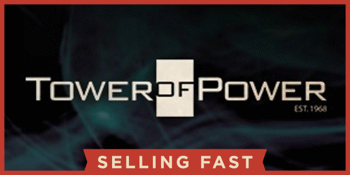 MJR By Arrangement with Neil O'Brien Entertainment Present
Tower Of Power
with special guests
The Croxton Bandroom (Thornbury, VIC)
Thursday, 28 March 2019 8:00 pm
MJR Presents are pleased to announce the eagerly anticipated return of American Jazz-funk royalty Tower Of Power, celebrating 50 years of funk in Australia this March.
No strangers to a hectic touring schedule, the Oakland born 11-piece will be making a quick three day trip to Australia in 2019, for shows in Melbourne, Sydney and Brisbane, before returning home to continue on an anniversary tour that takes them across America.
"We couldn't be more excited about getting back to Australia" Said Emilio Castillo "Although it's only a very short tour, it just didn't feel right to celebrate fifty years as a band without Australia involved in the party."
Since their formation in 1968 as the Motowns, Oakland soul band Tower of Power has been known for their legendary five-piece horn section, which led to songs like "So Very Hard to Go" or "What Is Hip?" and over 25 acclaimed albums that have taken then band around the world, several times over.
In 2019 Tower of Power will return to Australia with a collection of classic hits, and music from their first new record in over 15 years.