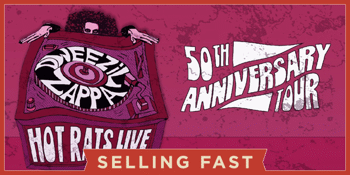 Bluesfest Touring presents
CANCELLED - Dweezil Zappa - Hot Rats Live!
The Croxton Bandroom (Thornbury, VIC)
Mon 13 April - Thu 1 October 2020 7:00 pm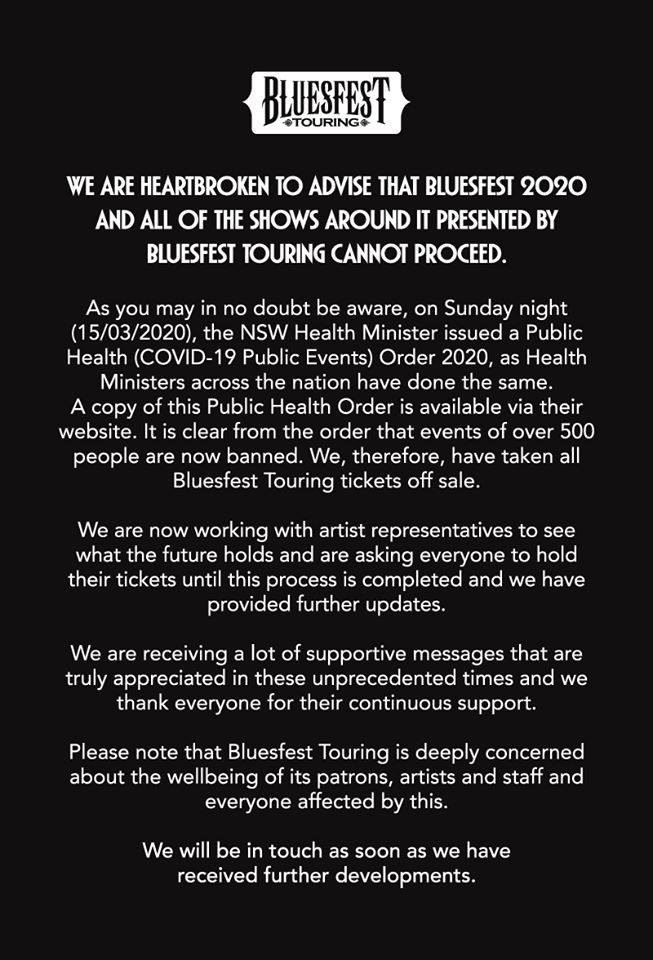 As the son of Frank Zappa, it was inevitable from the moment he was born that Dweezil Zappa was going to be a musician. He has long undertaken a mission to celebrate the sounds of his infamous father in a fresh context whilst keeping true to Zappa Senior's unique and impeccable sonic heritage.
Now, in celebration of 50 years since the album's release (the year he was born), Dweezil is bringing his iconic 'Hot Rats' Live Tour to Australia. Featuring his father's 1969 album in it's entirety, as well as more of Frank Zappa choice cuts, the tour will see dates in Sydney, Brisbane, Perth, Adelaide and Melbourne.
The 'Hot Rats' album played a pivotal role in establishing Frank Zappa as a composer and guitarist and was also dedicated to the newborn Dweezil upon its release. The 50-year old classic album will be surrounded by an assortment of other psychedelic, avant-garde odd metered musical marvels, well known to Zappa aficionados as well as being equally exciting for new generations of fans.
Talking about the tour, Dweezil said 'this is the best version of the band I have ever had. The musicians are able to tackle the hardest instrumental passages and cover a limitless range of vocals'.
Get ready for Hot Rats Live!