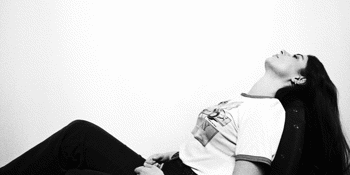 GRACE CUMMINGS AND HER BAND
plus special guests
The Croxton Bandroom (Thornbury, VIC)
Friday, 10 December 2021 8:00 pm
"A voice powerful enough to pound granite into dust."
The Guardian
"Every song feeling like it was designed to speak directly to the soul."
Rolling Stone
"Not a trembling soul will leave unconverted."
The Age
Grace Cummings is a phenomenon. The Melbourne-based singer-songwriter released a quietly acclaimed debut album on King Gizzard's Flightless Records, then played some early supports with Evan Dando and Weyes Blood before heading into the long Covid winter.
In lockdown, she became a force of nature. Released in late September, Grace's single
Heaven
debuted on NPR's All Songs Considered, made best new music lists on Billboard on MTV, and was a Rolling Stone 'Song You Need To Know'. In late October, she opened the Victoria's come-back concert at the bowl and blew audiences away. Now, Grace Cummings has released
Up In Flames
, another shining gem from her forthcoming sophomore album,
Storm Queen
(out 14 January via ATO Records/Virgin Music Australia).
Come see what the hype is about. You won't be disappointed.
PLEASE NOTE: PROOF OF DOUBLE VACCINATION AGAINST COVID-19 IS REQUIRED TO ENTER THIS SHOW
This is a CovidSafe event so please:
DON'T COME
if you feel sick or if you've been in contact with a person who has been diagnosed with Covid-19. We will refund your ticket.
WEAR A MASK
to this is is a full capacity show. If you are unable to socially distance, it will offer you some protection.
Further safety precautions may be mandated by the Victorian Government, we'll let you know if anything changes.
​​​​​​​Important Information for all Ticket holders: for the health and safety of all our guests and staff, we will be adhering to the Covid-19 vaccination directions as mandated by the Victorian Government. In line with the Victorian Roadmap, all staff and artists will be double vaccinated and all guests will be required to check-in via the Service Victoria App with a valid Vaccination certificate as they enter the venue.